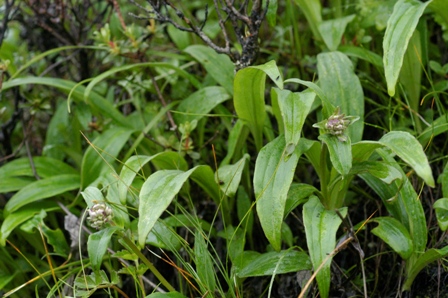 Nardostachys grandiflora 28 05 443 N, 85 22 818 E, 3368m, Lauribinayak, Rasuwa, Nepal, 7 July 2008
Click Here for the Word Document full version
Click Here for the PDF full version
SUMMARY CURRICULUM VITAE
CURRENT POSITION
Mary Payne Hogan Professor of Botany, Eminent Scholar; Manager, Blackwater Ecologic Preserve, Acting Program Coordinator, M S in Wetland Biology.
MAILING ADDRESS
Department of Biological Sciences 110 Mills Godwin Building 45th Street Old Dominion University, Norfolk, Virginia 23529-0266. Phone: 757 683 3597, Fax: 5283, Email: lmusselm@odu.edu Cell phone: 757 771 6156. Web http://sci.odu.edu/biology/directory/lytton.shtml and http://www.odu.edu/~lmusselm
EDUCATION
BA (1965-Beloit College), MS (1968-University of Wisconsin Milwaukee), PhD (1974-University of North Carolina).
HONORS
Three Fulbright Scholar awards, one Fulbright Specialist award, host of three Fulbright scholars to my lab; Elected Fellow of the Linnaean Society of London; Provost's Award for Leadership in International Education; Honorary Member, International Parasitic Plant Society; Designated Eminent Scholar; Faculty Research Award: Phi Kappa Phi.
RESEARCH INTERESTS
Biology of parasitic weeds in the tropics and semi-arid tropics; systematics of Isoetes; plants of the Bible; flora of Jordan, Lebanon, Iraq, and Syria; ethnobotany, undergraduate teaching and faculty research.
PUBLICATIONS
Books-4, Monographs and Review Papers-6; Edited Volumes-11; Refereed Papers-101; Invited contributions/book chapters-48; Popular articles and notes-40.