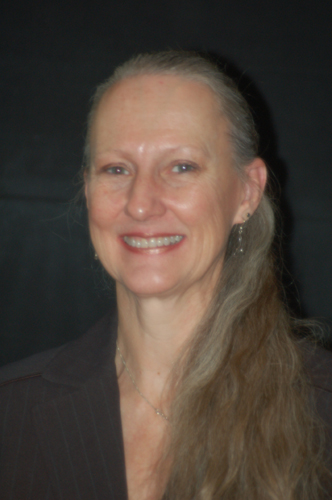 Molly Duggan, Ph. D., received her doctorate in Urban Services from Old Dominion University in 2002. She received her BA in English from Virginia Tech in 1975, her MS in English Education from Old Dominion in 1979, and an MS Education in Counseling from Old Dominion in 1995. Prior to beginning her position at Old Dominion University in 2000, she was employed with Paul D. Camp Community College where she coordinated the Education For Independence Program, a grant providing support services for single parents and displaced homemakers in the community college. In this capacity she provided both career and crisis counseling and served as the community college's liaison to the various local Departments of Social Service.
Dr. Duggan also delivers a variety of workshops and presentations for the community on such topics as Exploring Your Career Options; What the Homeschooler Needs to Know to Prepare for College; Stress Reduction for the Holidays; Making Welfare Reform Work; From Here, Transfer Anywhere; Workplace Communication Skills, .
Dr. Duggan teaches primarily in the Community College Leadership doctoral program, offered through TELETECHNET and on the main campus. She teaches courses in several graduate and doctoral programs, including Advanced Program Assessment & Evaluation (HIED 877), Complimentary and Alternative Therapies in Mental Health Counseling (COUN 695), Group Dynamics in Higher Education (HIED 731/831), Qualitative Research Design (ECI 890), Dissertation Seminar (HIED 881), and The Modern Community College (HIED 766/866).
She is currently an Editorial Board Member for the Community College Journal of Research and Practice, an Editorial Board Member for The Community College Enterprise, an Editorial Review Board Member for the Journal of Interactive Online Learning, and a manuscript reviewer for the Journal of College Student Retention: Research, Theory, and Practice as well as Journal of American College Health . In addition, she provides occasional reviews of textbooks for publishing companies.
Publications during the last year include "Program Evaluation in Human Service Education: Applying a Chain of Objectives Model" with Schwitzer (Human Service Education), "Creating a Web-based Environment to Enhance Helping Skills" with Adcock, (Human Service Education), and "Teaching Effective Helping Skills at a Distance: The Development of Project CATHIE" with Adcock (Quarterly Review of Distance Education). Dr. Duggan is also lead author on a textbook entitled Career Interventions and Techniques: A Complete Guide for Human Service Professionals (2007).
The contents of this communication are the sole responsibility of Molly H. Duggan, Ph. D., and do not necessarily represent the opinions or policies of Old Dominion University.