Master's of Arts in Lifespan and Digital Communication
Communication Research and Education for Positive Living
(Created by Fall 2011, COMM 601 students)
Program Highlights
---
Want to Apply for Fall 2013? (Deadline June 15, 2013)
Complete applications for admissions in Fall 2013 should be submitted not later than June 15th, 2013. Click on the Admissions link (in the right-hand navigation column) to begin your application. Although we accept applicatons at any point during the academic year, we prefer to receive most applications in early spering (Fedruary through April, 2013). However, if space is available, we try to also include students completing their undergradaute degrees in the summer semester (with all admissions decisions completed in early August).
Already have your undergraduate degree but cannot begin this fall? Get in touch with Dr. Socha about taking classes as a non-degree seeking student as you ready your application for the following Fall.

Want to begin the accelerated BS-BA/MA program? If you are a junior, have a 3.00 cumultive GPA and a 3.25 GPA in COMM, download and review the informational handout (see the link above) and meet with Dr. Socha before completing the application (link also above). If you are a Lambda Pt Eta member, or will qualify for Lambda Pi Eta this year, you should consider the BA-BA/MA program and leave ODU with an MA in LIfespan and Digital Communication.
---

Need to take the GRE?
ODU students can make an appointment to take the computer-based GRE General Test at a local ETS/GRE center:
Prometric Testing Center
894 J. Clyde Morris Blvd
Newport Square Shopping Center
United States Of America
23601
757-873-0208
Need more help with the GRE?
---
Congratulations to our Program's First Graduates!
1. Samantha LeVan. Thesis: Empathic Communication: Lifespan influences and transgressional associations in military romantic relationships. (Spring 2013)
2. Alfredo Torres. Thesis: Zombies as a Generational Metaphor: Connections between George A. Romero's Zombies and Fandom--A Critical Study. (Spring 2013)
3. Brian Lindholm. Integrated Project: From Circus to Sanctuary (A video documentary examining zoos, animal parks, and aquariums from a lifespan perspective). (Spring 2013)
4. Shih-Yi Hsia (Claire). Integrated Project: Digital Media, Travel, and Generational Differences. (Spring 2013)
---
Wine-Tasting Class
The Spring 2013 COMM 695 "Communication, Geography, and Food Acorss the Lifespan" class (co-taught by Dr. Socha--Communication and Dr. Zeigler--Geography) was joined by MA-LSDC students, faculty, and guests for a wine-tasting class at Total Wine in Virginia Beach. We learned about the wines of Europe.
---
MA-LSDC students at
2012 National Communication
Association Conference, Orlando, FL
ODU Lifespan & Digital Communication MA Students and Faculty present at Program's
first National Conference (most stayed at rental house nicknamed--"Casa de COMM")
---
2012 -2013 Social Events
Weekly Meals with MA-LSDC Graduate Students and Faculty
Golf Outing-- First Tee Golf Course, Virgnia Beach, VA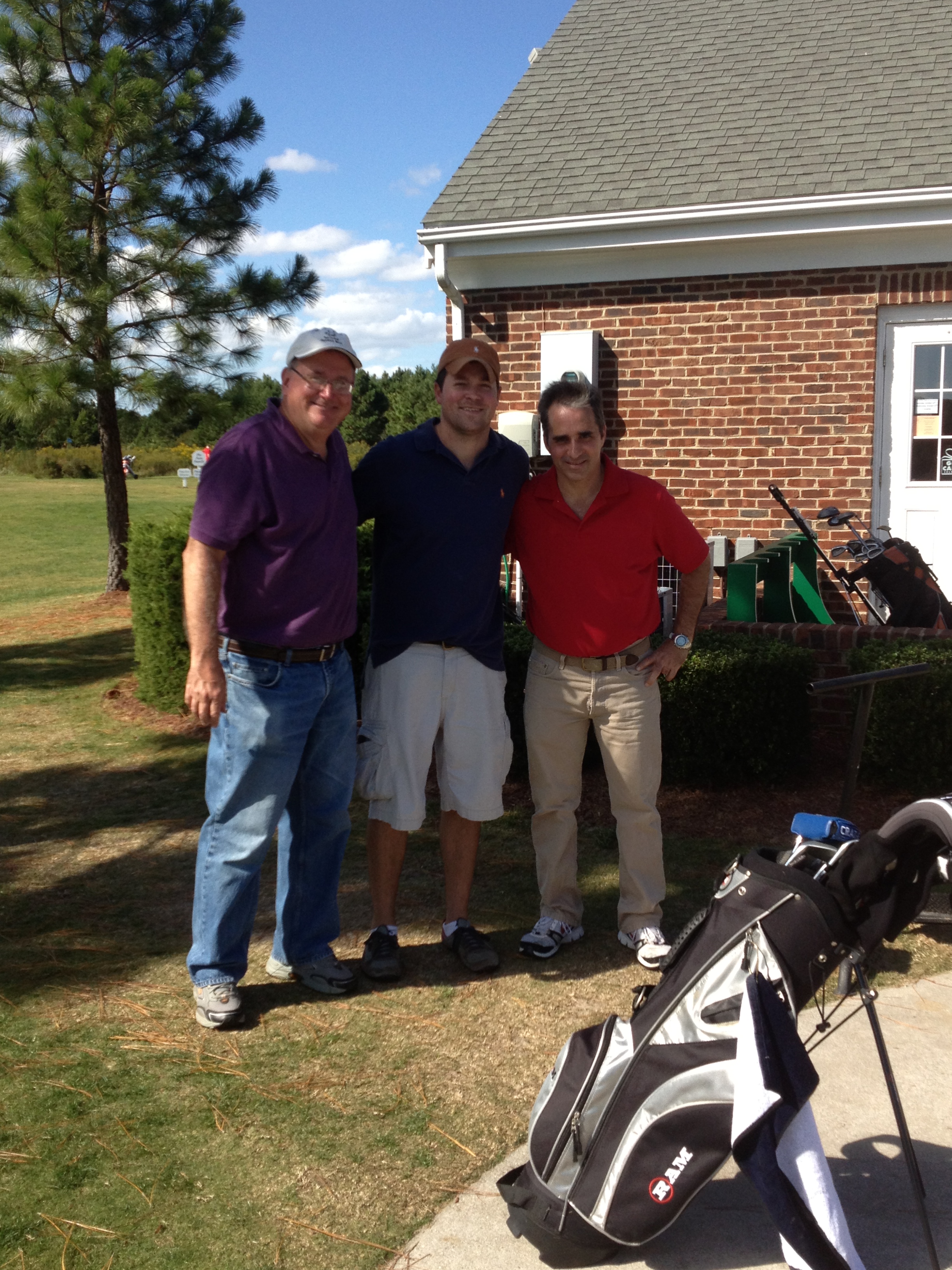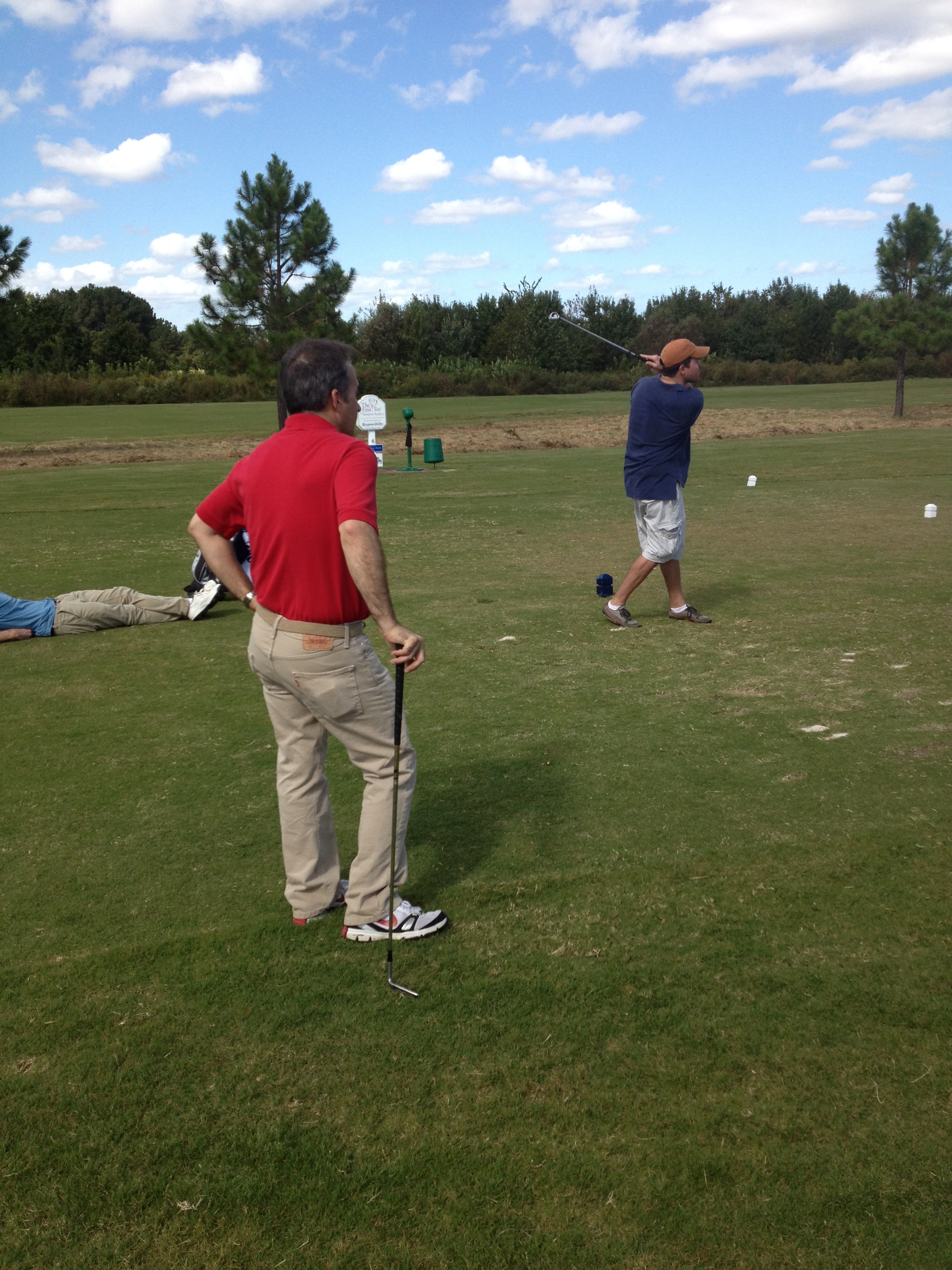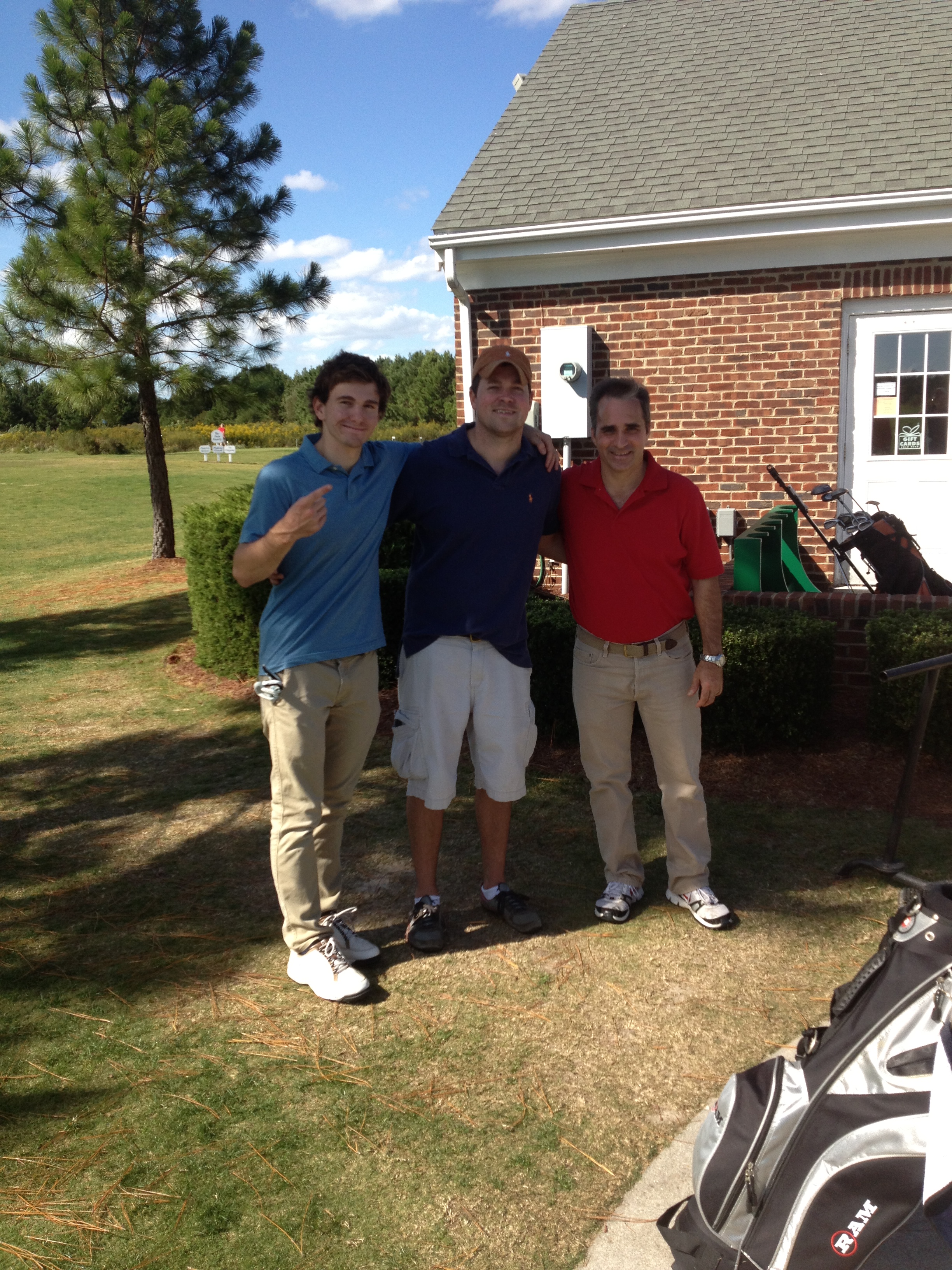 ---
Inaurgural ODU Presents Lecture (Fall 2011)
Professor Jon Nussbaum, Penn State University, the Father of Lifepsan Communication, visited ODU this fall and delivered an ODU Presents President's Series Lecture at Ted Constant Convocation Center. He was awarded the:
2011 ODU Lifespan and Digital Communication Achievement Award
Professor Nussbaum is pictured with ODU Provost Carol Simpson; Dr. Tom Socha, MA in Lifespan & Digital Communication GPD; and Dr. Gary Edgerton, Chair, Department of Communication & Theatre Arts
ODU's 2011 Inaugural Class of MA in Lifespan and Digital Communication students with Dr. Charles Wilson, Interim Dean, College of Arts & Letters, and Professor Nussbaum
---
MA in Lifespan and Digital Communication*
Communication Research and Education for Positive Living
*ODU's MA in Lifespan and Digital Communicaton degree was approved by the State Council of Higher Education in Virginia (SCHEV) and the Southern Assocation of Colleges and Schools (SACS).
.