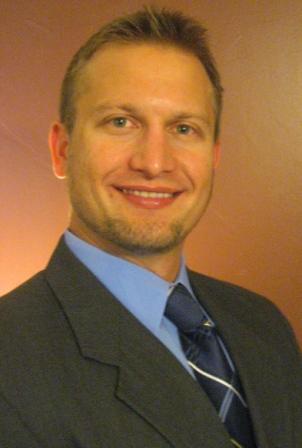 Dr. Lanivich joined the Department of Management at ODU in 2012. His research interests include the entrepreneurial mindset and cognitions, entrepreneurs' perceptions of resources, and opportunity recognition and fit. Dr. Lanivich's work has appeared in such journals as Entrepreneurship: Theory & Practice, The Journal of Management, The Journal of Applied Psychology, The Journal of Occupational and Organizational Psychology, and The Journal of Vocational Behavior. Also, Dr. Lanivich's work has been featured in The Frontiers of Entrepreneurship.

Dr. Lanivich teaches the Strategy Classics seminar for PhD students, Venture Creation and Innovation, Intellectual Property, and Technology-Based Venturing to MBA students, and Entrepreneurship and Business Policy to undergraduate students. Prior to ODU, Dr. Lanivich worked at Florida State University, where he taught Entrepreneurship, Social Entrepreneurship, Organizational Behavior, and Negotiation.

Dr. Lanivich received his PhD in Business Administration from the College of Business at Florida State University. Also, he holds a Master's degree in Economics and a Bachelor's degree in Finance from Walsh College of Business.

Before entering academia, Dr. Lanivich successfully started and managed three different entrepreneurial ventures. He currently feeds his entrepreneurial spirit through outreach to the ODU community. Dr. Lanivich is co-creator of a grant-funded program to provide advisory resources to economically displaced nascent entrepreneurs in the Hampton Roads area.