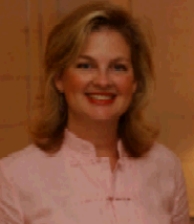 | | |
| --- | --- |
| • | IMLS-NBTC |
| • | Troops to Teachers |
| • | Smaller Learning Communities |
| • | GEAR-UP |
Dr. Shana Pribesh is an assistant professor in Educational Curriculum and Instruction. Shana obtained her doctorate from The Ohio State University in sociology. She is interested in the structural aspects of educational inequality and has worked on studies of student/teacher racial matching as well as the consequences of residential and school moving on educational performance. Dr. Pribesh also holds a half-time appointment with the Program for Research and Evaluation in Public Schools (PREPS) at Old Dominion University. With PREPS, she is currently investigating smaller learning communities in four local high schools, evaluating the ACCESS College Foundation program, and participating in a study of the GEAR-UP program in another local school district. Shana has two decades of educational research experience having working with the American Institutes for Research, RAND, and the University of Michigan. Dr. Pribesh teaches graduate courses in research methods and classroom assessment.