Miscellaneous lectures, essays, PowerPoint Presentations, and videos.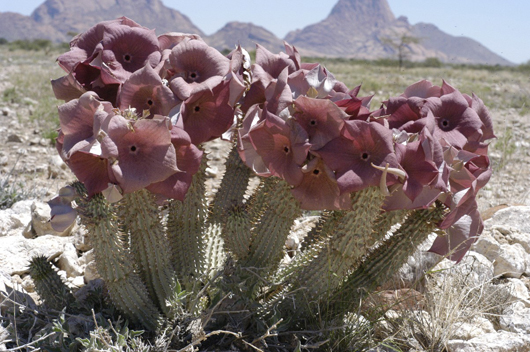 Lytton John Musselman
23 June 2014
1. Research and Undergraduate Teaching--Is there a relationship?
2. Modern Medicines from Plants of the Bible and the Qu'ran
3. Plants of the Qu'ran and the Bible
3a. Plants of the Qu'ran and Bible (in Arabic)
4. A Biblical View of Creation
6. Black Irises and Black Plastic
9. Winter reflections on longleaf pine
10. This is a lecture delivered at the American University of Beirut in June 2002. It deals with a pioneer botanist of the Middle East, George Edward Post (1838-1909). I include the entire PowerPoint Presentation here. This is a very large file!
11. Aquatic Plants in Arid Places
12. Earth Day Speech for Queen Rania, Amman, Jordan 22 April 2001
13. Lecture on Bible plants given at the Virginia Garden Show 19 January 2003, Virginia Beach. This is a large PowerPoint file!!
14. Symbolism and Spiritual Meanings of Plants in the Bible. This is the Summitt Christian History Lecture presented at the Hennage Auditorium at the DeWitt Wallace Decorative Arts Museum in Williamsburg, Virginia 23 April 2003 as part of Religion Month, sponsored by the Colonial Williamsburg Foundation. This is a large PowerPoint file.
15. Beirut, Botany, and Bible Scholarship.The contributions of George Edward Post (1838-1909) to Bible dictionaries and his interaction with Harvard botanists. A PowerPoint Lecture delivered at the American University of Beirut on 26 May 2003. This is a large file.
16. Plants of the Koran and the Bible appeared in Unasylva 213(54): 47-52 (2003) an international journal of forestry and forest industries published by the Food and Agriculture Organization of the United Nations.
17. On November 6 2003, Dr Erika Maass presented a seminar at Old Dominion University entitled Secrets of the Kanikwa.
18. On April 18 2005, I was invited to present a keynote address at the International Conference on Promoting Community-driven Conservation and Sustainable Use of Dryland Agrobiodiversity at the International Center for Agricultural Research in the Dry Areas, in Aleppo, Syria. I am attaching it both as a PowerPoint fileAgrobiodiversity Conference, ICARDA, Aleppo, Syria May 2005 Keynote Address and a PowerPoint converted to a pdf Aleppo May 2005 Keynote Address Agrobiodiversity Conference.
19. A symposium on conservation and biodiversity was held in Aqaba, Jordan in October 2008 where I was invited to give a plenary lecture on " Botanical Exploration and Floras in Syria and Lebanon 1750-1950".
20. I was ask to present the plenary lecture at the 2009 annual meeting of the Botanical Society of Nigeria at Bayeru University in Kano, Nigeria on the topic of "Relevance of Plants in Folklore and Religion".
21. The first meeting of The Quranic Garden was held in Qatar in March 2009. I was invited to address the meeting with "Plants of the Bible: Understanding the Scriptures through Ethnobotany".
22. In April 2010 I presented the ODU/Norfolk Botanical Garden Twilight Lecture "Beirut to Borneo".
23. Video on making paper from some plants from the area, July 1985 (83.4 MB). Higher quality (1.48 GB) Right-click and select 'Save Link As...' to download.
24. This is a video produced for a newspaper in Bandar Seri Begawan in Brunei Darussalam from an expedition I was on in the Burkit Teraja rainforest.
25. This is an article that appeared in the University of Brunei campus magazine.
26. This is a TEDx talk that I was invited to give at the University of Tennessee on 22 February 2014. There is a problem with the audio for part of the talk.